I have had the pleasure of knowing both Tim and Melissa for some years now, and I was ecstatic when Tim FINALLY popped the magical question. I was honored when they chose me to be their wedding photographer, and it has been a blast working with them throughout their engagement.
For this engagement session we met at Lands End in San Francisco on a sunny but very windy day. We had postponed the photo shoot due to two consecutive weeks of rain. We also met the next day at the Embarcadero to get some beautiful shots of San Francisco Bay Bridge. Tim and Melissa are obviously deep in love, and keep each other laughing and smiling. It was a joy to just be around them and to document their love for each other.
I look forward to photographing their wedding on April 9th!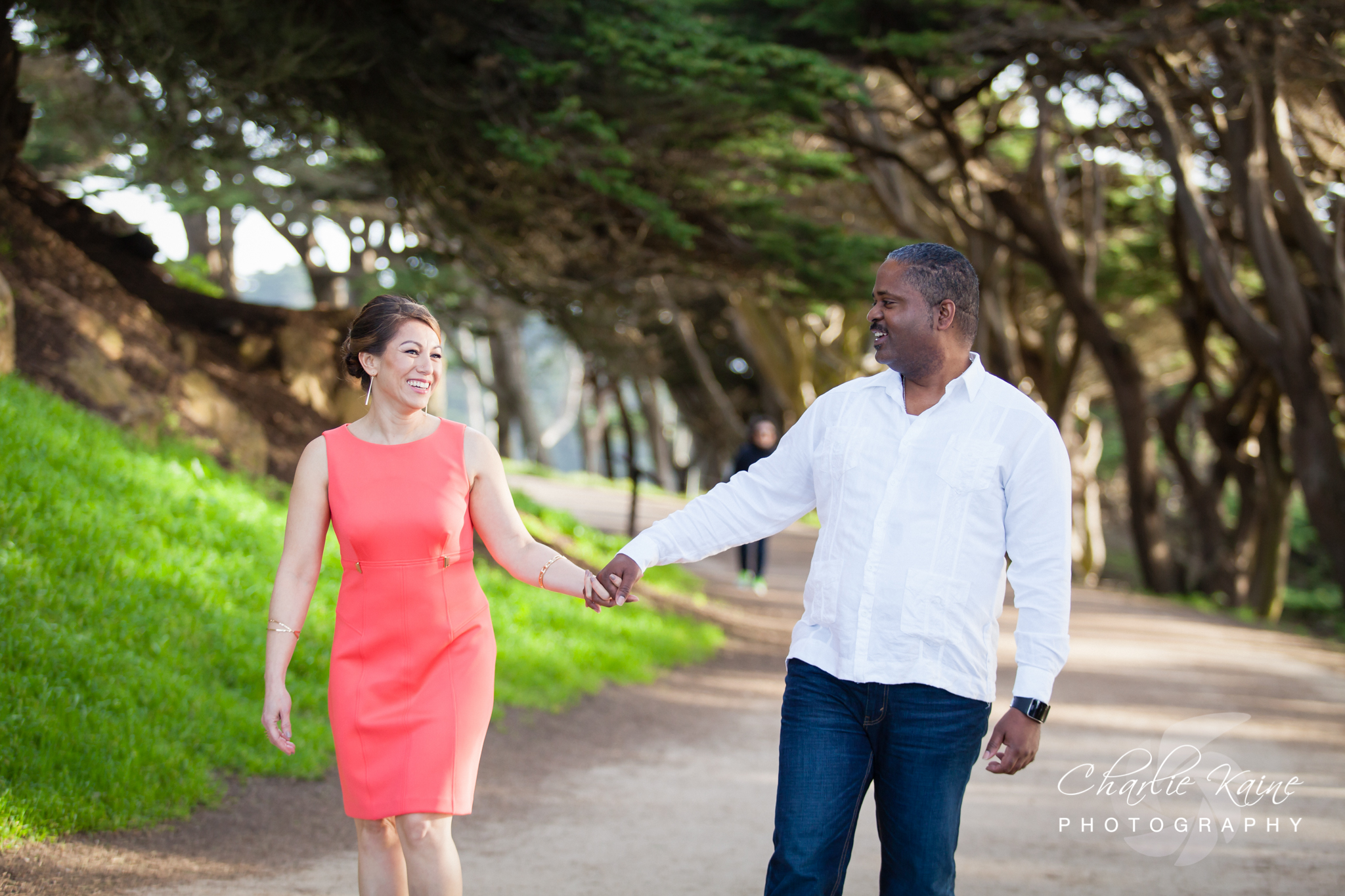 All Photos were taken by Charlie Kaine.